Click on the images down below to read more about our team members.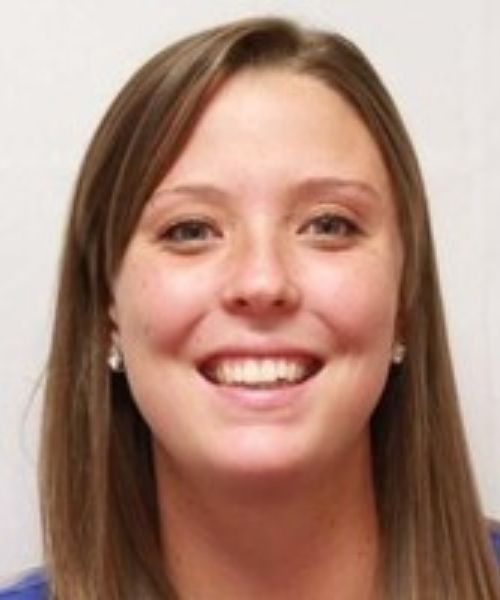 Lindsay Sundberg has worked in various roles in the athletic departments of Kansas State University, North Carolina State University, Stony Brook University and most recently at Georgia Institute of Technology. Lindsay has worked with a wide variety of sports including, but not limited to; football, basketball, equestrian, track and field, volleyball, golf, baseball, wrestling, swimming and diving. She has recently taken on the role of developing a program for the Community Outreach Partners organization which will target high school student athletes from underserved communities. Lindsay's first-hand experiences with an incredibly diverse group of athletes as well as a variety of sports and curriculum makes her an invaluable asset to high school athletes as they prepare for the rigors of college academics as an athlete. Her hope is that through preparation done in high school, these athletes won't just "survive" but truly "thrive" and get the most out of their academics at the collegiate level. Sundberg received a bachelor's degree in Special Education from the University of South Carolina Aiken (USCA) and a master's degree in Academic Advising at Kansas State University. She was a collegiate basketball player at USCA and was named to the conference all-academic team. She played in the most games in program history, was a team captain and a member of the only PeachBelt Conference Championship team.
Lindsay Sundberg
Executive Director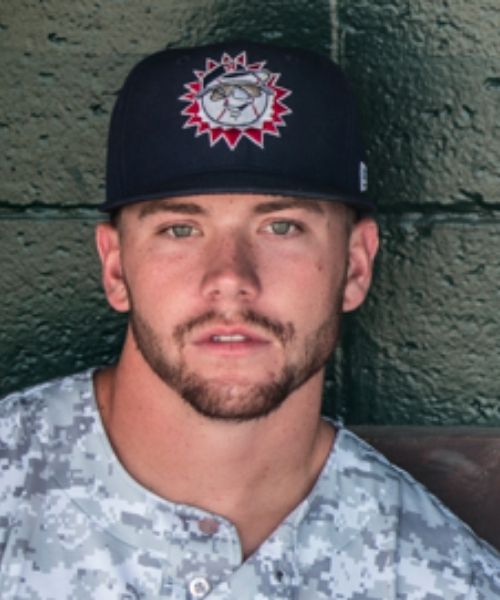 Jack's passion is to help others and to make a difference in other people's lives. He attended Avon Old Farms School where he became the Captain of the Football, Baseball, and Basketball Teams. He went on to receive numerous awards including the prestigious Jennings and Murray Cups. After graduation, Jack went on to the University of Connecticut to continue his studies and his athletic career. Jack graduated with a bachelor's degree in Human Development with a minor in Civil Rights. He was Co-Captain of the American Athletic Championship Team in 2016 and won several more awards for his hard work and achievements while he attended UConn. In 2016, Jack was drafted in the Major League Baseball draft by the Washington Nationals. He continues to play with the 2019 World Champion Organization as a professional baseball player. He was the recipient of the Heart and Hustle award in the 2018 and 2019 seasons. He continues to pursue his passion through COMORP (originally Baseball860) which he founded in 2016. He wants to spend his time encouraging young people to Dream Big while providing them with the support and inspiration they need to achieve those dreams. He has used his experience to create clinics and workshops for young athletes that challenge them on a mental and physical level while also helping to create teams that work together more effectively and efficiently.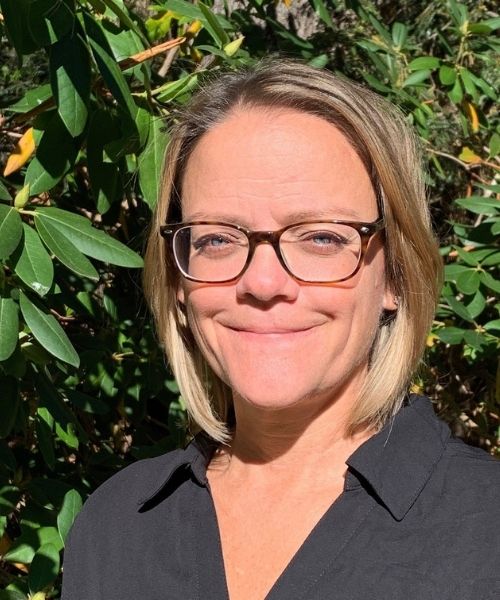 Julie earned her Bachelor's Degree in Consumer Studies from the University of Connecticut. She spent the first two years of her college career at Plymouth State College and played Division 3 Field Hockey and Lacrosse. Julie has over 20 years of business to business client services, sales, and sales management experience. She is well versed in the recruiting process as all three of her children continued their athletic careers at the college level. Julie continues to enjoy the "sporting life". She has run the Boston Marathon and multiple half marathons. Cycled twice in the Pan-Mass Challenge, a 100-mile bike ride for cancer research, and participated in many Sprint Triathlons. Her mainstay is Hatha Yoga, which she has practiced for over 18 years.
Julie McDermott
Development Manager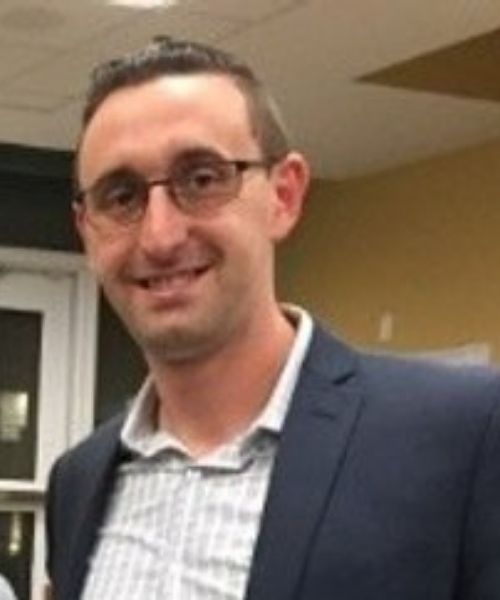 Joseph Baratta is a dedicated and passionate educator and student-athlete development professional. In 2005 he graduated Summa Cum Laude from St. John's University with a B.S. in Sport Management and a minor in International Business. IN 2007 Joseph received his M.A. in Education, Teaching Students with Disabilities from Brooklyn College. He recently received his Certificate in Education Leadership from the College of St. Rose in 2015.
Joseph has based his life's work on the principle of positive youth development through sport. He has spent the last ten years creating programs that develop student-athletes personally, academically, and socially. He recently completed a term on the Leadership Council for Laureus Sport for Good NYC.
Joseph has also worked as an academic tutor since his college days. He has developed a comprehensive SAT prep curriculum and is well-versed in strategies designed to help students succeed.
Joseph Baratta
Programs & Workshops Manager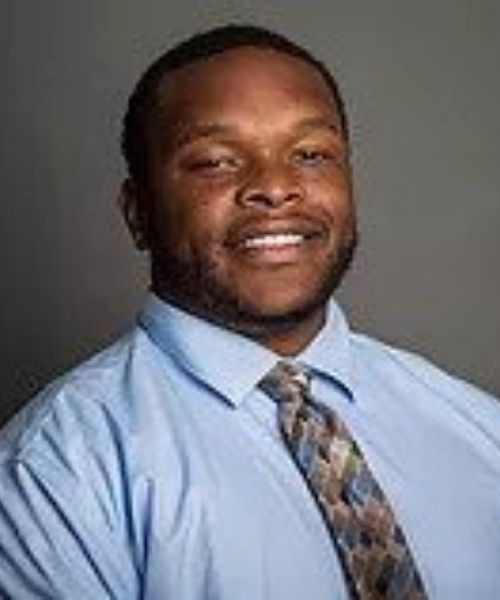 Matthew's passion for football started young. As the son of a former NFL player and Chicago Police officer, he remembers that football permeated his upbringing, but his family never let him lose sight of the importance of academics. He excelled at football at his public high school in Chicago and then decided on a post graduate year at Choate Rosemary Hall in Wallingford CT. He went on to be a four-year football starter at Trinity College in Connecticut while pursuing his degree. Post-graduation he knew he wanted to combine his love for sports and his knack for working with young people with his educational accomplishments. He now teaches Psychology as well as coaches football, basketball, and track and field at The Williston Northampton School in western Massachusetts. Matthew realizes that Football and Sports in general can cultivate many positive ideals such as teamwork, perseverance, and the valuing and trusting of others. Through coaching and teaching he aims to help young people become leaders on and off the field.
Matthew Porter
Success Coach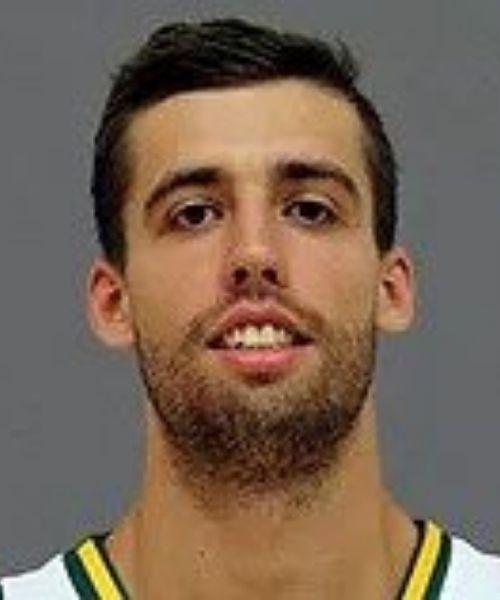 Ethan discovered his passion for working with youth in 2013 while he was pursuing his Bachelor of Science in Public Communication at the University of Vermont. While he spent the school year pursuing his degree and hoping to get into professional basketball, he spent his summer coaching youth basketball teams. After graduation, he spent a few months working as a substitute teacher.
In November of 2016, he was drafted 71st in the 2016 NBA D- League Draft and he spent the better part of the next year and a half playing professional basketball. Throughout this time, he continued to work with schools and youth teams conducting basketball clinics as a skills coach.
After his time as a professional basketball player, Ethan returned to working with youth, first as a coach, and then as an Assistant Director for an after school program and a behavioral specialist. He has discovered that he has a knack and a passion for working with youth that he just can't deny.
Ethan O'Day
Success Coach
Kathleen earned her Master's Degree in Education with a focus in Mathematics from the University of Connecticut and her Bachelor's degree in Mathematics from Central Connecticut State University. She is a certified teacher and has taught Mathematics for 10 years. She was a college basketball player and was recognized for her academic and athletic achievements.
She has over 10 years of coaching experience where she mentored young student athletes many of whom went on to play in college. She is extremely familiar with the college athlete recruiting process as she is the mother of four collegiate athletes. She enjoys working with student-athletes to improve their academic profile for future success.
Kathleen Scully
Academic Coach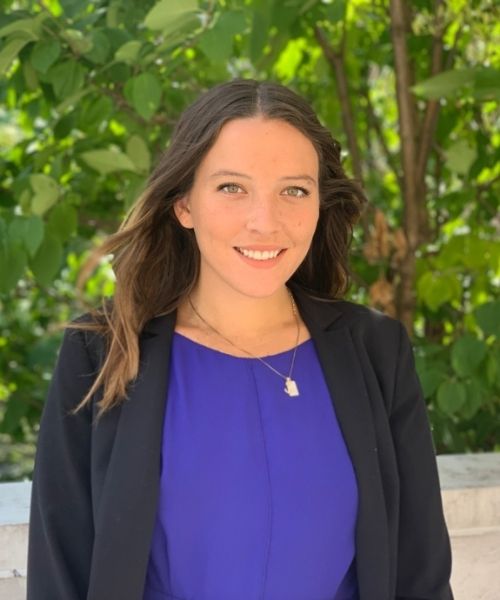 Margaret currently works as a quantitative trader and portfolio manager at Volaris Capital Management. Prior to joining Volaris, she received her Master of Science degree in Physics from the University of Connecticut where she studied molecular dynamics using ultrafast optical laser pulses.
Margaret also holds a Bachelor's degree in Physics from Eckerd College where she competed as an NCAA student-athlete and served as the basketball team captain. She received the Harry W. Ellis Award for Outstanding Achievement in Physics. Margaret transferred to Eckerd College from the University of British Columbia (Vancouver, Canada) where she was also a member of the Varsity basketball team.
Prior to leaving for university in Canada, Margaret attended Choate Rosemary Hall as a post-graduate student where she was captain of the basketball team and received the Caroline Ruutz-Rees Award for the greatest contribution to athletics in the sixth form. Margaret grew up in Connecticut and played high school basketball at E.O. Smith High School where she was All-State player and a McDonald's All-American Nominee.
Margaret Sundberg
Success Coach
Jack is considered "the swiss army knife" in his role as the Business Manager for AC4SA. One of Jack's primary roles is finding sports organizations and schools (public/private) with similar academic philosophies and objectives to prepare the student-athletes to thrive at the collegiate level.
Over a span of 20 years, Jack has experienced much of what a parent and family can experience through the trials, tribulations, and triumphs of his children's student-athlete journeys from middle school to high school, prep school, college, and even professional sports. On top of that, Jack also coached and managed travel and AAU girls/boys basketball and baseball teams and coached 4 years of high school football. One of those proud coaching memories includes working as an assistant football coach at an underserved high school football team that made the state playoffs.
Combining his family's student-athlete experiences with club and high school sports and then running his own business has resulted in a unique perspective for giving advice and console to high school student-athletes, families, stakeholders, and partners.
All four of Jack and Kathleen's children were collegiate student-athletes on athletic scholarships, played all four years in college, and were their respective team captains. His three daughters went on to get their masters, and the Washington Nationals drafted their son in 2016. Jack's wife, Kathleen, played Division 1 basketball and was an excellent college student. She received her undergraduate degree in Math and went on to earn her Master's in Secondary Education.​
Jack himself played 2 sports at a division 3 level but he performed below-average academically in high school and felt underprepared for college academics. While that did not stop him from receiving a bachelor's degree in Human Resources Management, the feeling that he was underprepared academically has played a large part in his decision to join our team and help student-athletes reach their full potential.
Jack Sundberg
Business Manager